This is the French version of Jen's description..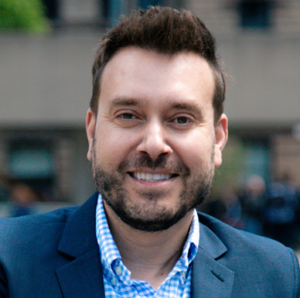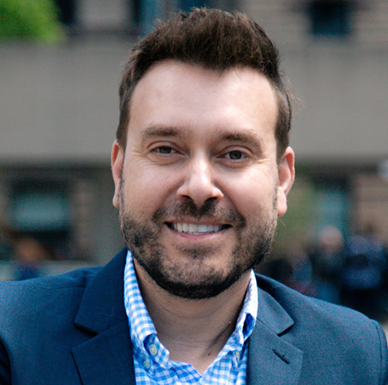 VP Marketing and Member Services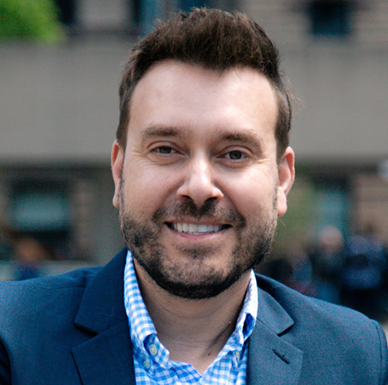 VP Marketing and Member Services
Santo Ligotti is the VP of Member Services and Marketing at Retail Council of Canada and brings over 20 years of experience of marketing leadership. Santo began his career in data sciences and progressed to lead B2B/B2C marketing teams across financial, technology and payments industries including companies such as TD Canada Trust, Rogers Communications, CIBC, Moneris and JPMorgan Chase.
In addition, Santo is the President Elect for the American Marketing Association, Toronto Chapter and teaches part time at George Brown College and York University. Santo holds an undergraduate degree in statistics from McMaster University, a Master's in Information Science from the University of Western Ontario and an MBA from York University
Over the last 20 years, Samir Kulkarni has built Showcase into a leading specialty retailer recognized as "the home of the hottest trends" with 109 stores in top tier Canadian Malls from coast to coast, and now rapidly expanding its retail footprint across the US to a total of 150 stores in North America by Q4 2022. Under Samir's leadership, Showcase has been the first bricks-and-mortar retailer to launch game-changing trends in health, beauty, home, toys, tech, and food. Part statistician, part financial investor, part retailer, Samir applies investment methodology and big data principles to traditional retail to create a balanced "mutual fund" of retail trends that have propelled Showcase into a profitable, debt-free, and rapidly expanding company. Samir holds an MBA from Yale University, and lives near Toronto with his wife Divya and their two children.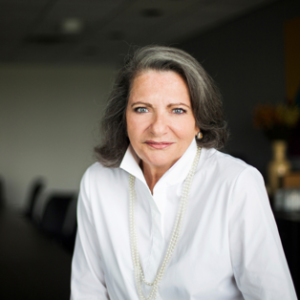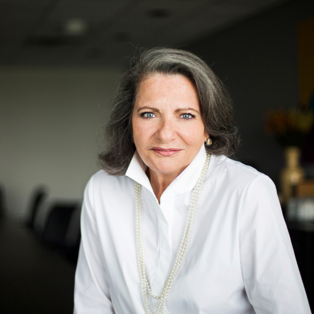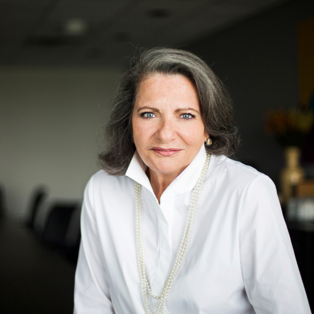 Diane J. Brisebois, CAE, is the President and Chief Executive Officer of Retail Council of Canada (RCC). She oversees the largest retail association in Canada serving over 45,000 retail establishments including independent merchants, chain stores, mass merchants, big box and online retailers. RCC's membership covers all segments of the retail market including general merchandise, grocery and pharmacy.

Diane joined RCC as its President and CEO in January 1995. Diane has held CEO positions in the not-for-profit sector representing various industries for the past 35 years.
Diane has and continues to serve on a variety of Boards across North America.
Ms. Brisebois is Immediate Past Chair of the Fair Factory Clearinghouse (FFC), an organization established to enable collaboration between vendors and retailers in assessing and improving workplace conditions globally.

Ms. Brisebois is also the Immediate Past Chair and a member of the Executive Committee of the Forum of International Retail Association Executives (FIRAE) which represents retail associations from more than 30 countries brought together to collaborate on issues affecting the retail sector globally.

Ms. Brisebois also served for many years on the Board of Covenant House Toronto, on the Board and as Chairman of the Traffic Injury Research Foundation and on the Board and as Chairman of the Canadian Society of Association Executives.

She currently serves on:
• The Ted Rogers School of Retail Management Advisory Council
• The Advisory Board of the University of Alberta's School of Retailing
• The Board of the Toronto Region Board of Trade, and
• The Board of Stewardship Ontario (Ontario Blue Box Program)

Ms. Brisebois is a native of Montreal, Quebec and now resides in Toronto, Ontario.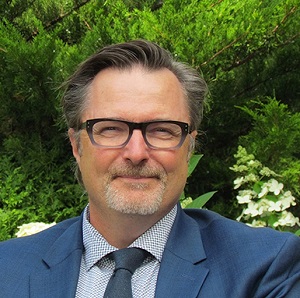 M.E. LeBlanc & Company Inc.
Michael is the Founder & President of M.E. LeBlanc & Company Inc and a Senior Advisor to Retail Council of Canada as part of his advisory and consulting practice. He brings 25+ years of brand/retail/marketing & eCommerce leadership experience and has been on the front lines of retail industry change for his entire career. He has delivered keynotes, hosted fire-side discussions with C-level executives and participated on thought leadership panels worldwide.
Michael is also the producer and host of a network of leading podcasts, including Canada's top retail industry podcast, The Voice of Retail, plus the Remarkable Retail with author Steve Dennis, Global E-Commerce Tech Talks and The Food Professor with Dr. Sylvain Charlebois, all available on Apple, Spotify, Amazon and all major podcast platforms.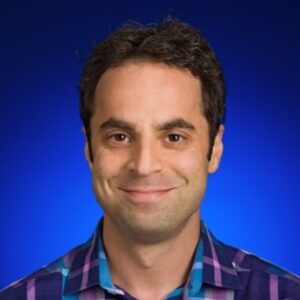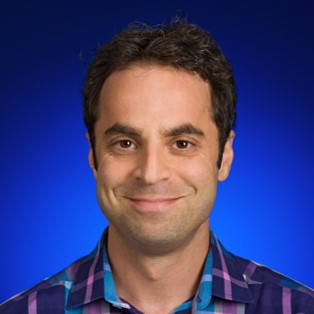 Director of Retail & Services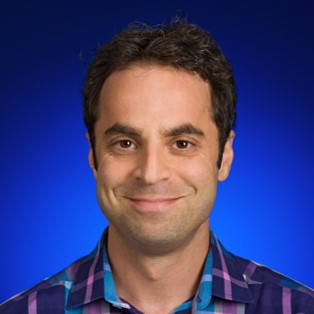 Director of Retail & Services

Eric Morris is the Director of Google's Retail practice in Canada, where since 2002, he has worked alongside the country's top marketers and advertising agencies.

Eric has held several leadership roles at Google Canada, leading sales, operations, research, strategy and analytics for Google's advertising business. Most recently, he led Google Canada's search and performance advertising business.

In 2016 Eric was named inventor and issued a patent in the United States for identifying rising search queries and trends at scale for advertisers worldwide.

Eric was elected to the Interactive Advertising Bureau of Canada's board of directors in 2009, and elected Chair of the board in 2015.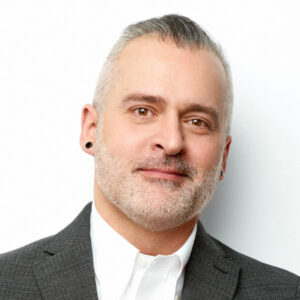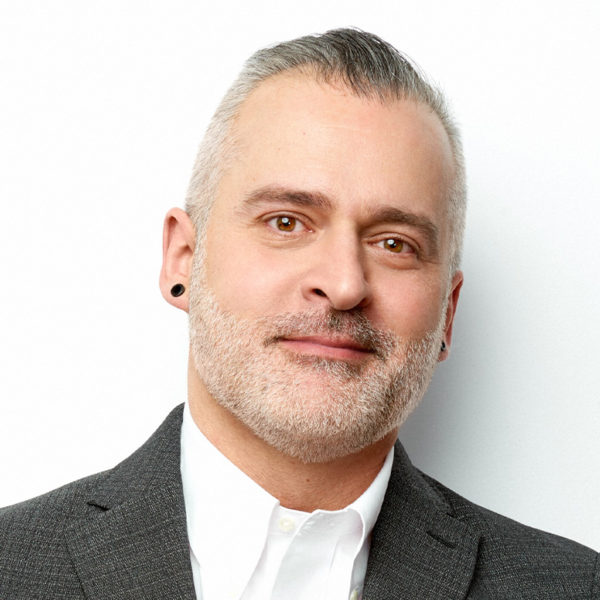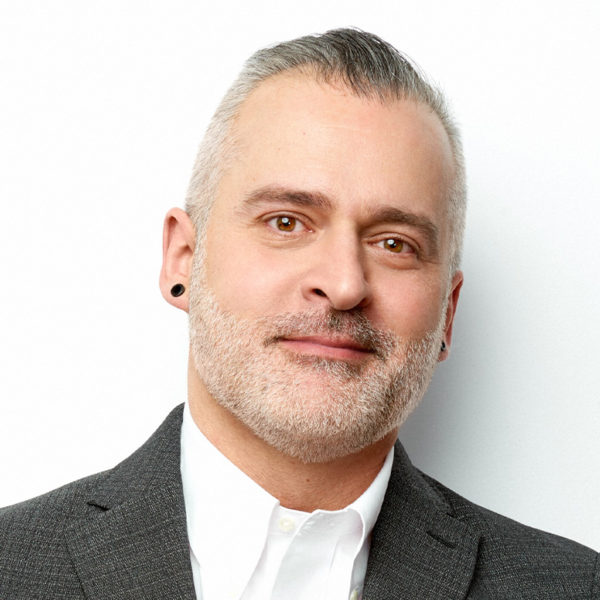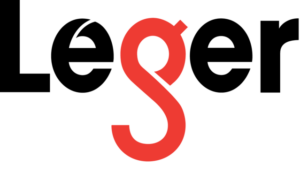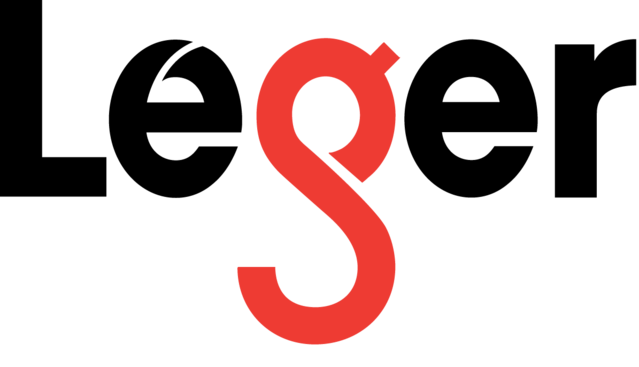 Luc Dumont is a senior member of Leger's consulting team, providing strategic advice and client services. His quantitative and qualitative research experience includes new product development and market assessment, corporate branding and marketing strategy development, customer satisfaction, stakeholder research, communications, advertising research, and usability testing. In addition to overall project administration and research design, implementation of discussion guides and questionnaires, ensuring timeliness of deliverables, presentation of the results, and insights Luc also plays an important role as a strategic advisor for his clients.
With over 15 years of experience in operations, survey design and project management with some of Canada's largest and most highly reputed market research firms, Luc is known for his dedication and deep understanding of research needs and outcomes. An experienced moderator who can undertake projects of any scope in English and French, Luc has moderated a multitude of focus groups, one-on-one in-depth interviews, telephone interviews, and ideation sessions across Canada and the United States. His experience spans many sectors including technology (usability testing, usage and attitudes, concept testing), consumer packaged goods (taste tests, packaging, creative testing), and services (service offerings tests, concept tests, creative testing).
Interested in speaking at STORE 2022?
Contact Mary Markou, Director, Sponsorship and Partnerships, rccsponsorship@retailcouncil.org for more information.